Junior Seau's Family Sues NFL & Riddell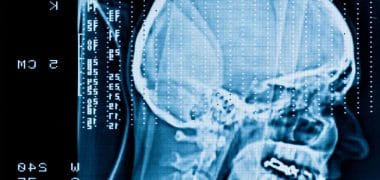 Junior Seau was born Tiaina Baul Seau, Jr., on January 19, 1969. He is considered by many to have been one of the best linebackers in NFL history. During his impressive pro football career, Seau was a ten time All-Pro and a twelve time Pro Ball player, 1994 AFC player of the year and 2003 Linebacker of the year. While on the San Diego Chargers, Seau helped lead the team to the 1994 Super Bowl. Seau's life came to a tragic end on May 2, 2012, when he committed suicide with a gunshot wound to the chest.
Recent testing revealed that Seau had chronic trauatic encephalopathy (CTE), a neurodegenerative brain disease that can occur from multiple hits to the head. Unfortunately, Seau was one of several NFL players, including Dave Duerson, Shane Dronett and Ray Easterling, who committed suicide and were later diagnosed with CTE. Experts note that not everyone who is exposed to repeated head trauma will develop the disease. However, in a recent study, researchers found CTE present in thirty-four of thirtty-five deceased NFL players, whose brains were donated to research.
The lawsuit, filed in San Diego County Superior Court, alleges that the NFL and helmet manufacturer Riddell Inc., committed fraud, negligence and concealment, which proximately caused or contributed to Seau's death. The lawsuit was filed by Seau's four children, two of which are minors. The complaint states, in part: "…The NFL was aware of the evidence and the risks associated with repetitive traumatic brain injuries for many decades, but deliberately ignored and actively concealed the information from the players, including the late Junior Seau…"
While explaining their motivation for filing the lawsuit, the family stated: "We know this lawsuit will not bring back Junior. But it will send a message that the NFL needs to care for its former players, acknowledge its decades of deception on the issue of head injuries and player safety, and make the game safer for future generations." Riddell responded to the filing by stating: "We are confident in the integrity of our products and our ability to successfully defend our products against challenges."
If you need a wrongful death lawyer in Chicago, call the law firm of Cary J. Wintroub & Associates at 312-726-1021, to learn how we can help you!
For more information concerning this story see:
http://www.cnn.com/2013/01/23/sport/nfl-seau-lawsuit
http://juniorseau.org/about-the-foundation/junior-seau
http://www.nfl.com/player/juniorseau/2502886/profile
http://www.celebritynetworth.com/richest-athletes/nfl/junior-seau-net-worth/