Wintroub & Associates Feel Feds Attempts to Make Highways Safer are a Good Move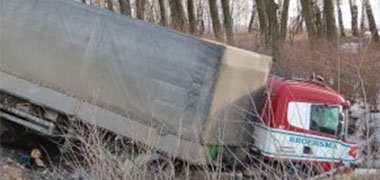 According to the Insurance Institute for Highway Safety Highway Loss Data Institute, 3,660 people died in accidents involving large trucks during 2014. This was the greatest increase in trucking accident deaths since 2009 when the least number of deaths occurred since the collection of this data began in 1975. Most of these deaths were occupants in passenger vehicles. This increase has helped fuel the push to make highways in the United States safer for all who travel on them by cracking down on motor carrier safety.
The Federal Motor Carrier Safety Administration (FMCSA) announced on January 21, 2016 its proposal to replace its existing system for monitoring motor carriers with the Safety Fitness Determination (SFD). Under the current rating system that has been used since 1982, the FMCSA is only able to investigate 15,000 carriers each year. With the new SFD, it is anticipated that the FMCSA would now be able to investigate 75,000 motor carriers each month. The SFD would rely upon data collected regarding on-road safety for each motor carrier that operates in the United States.
"Just one fatality caused by a negligent truck driver or trucking company is one too many," says Cary J. Wintroub, a Chicago truck accident lawyer. "My firm supports the FMCSA's move to put the Safety Fitness Determination (SFD) in effect. The existing system has proven to be inefficient in keeping our highways safe for drivers and their passengers."
The new system will allow the FMCSA to assess every motor carrier every month to make sure that they are meeting minimum safety requirements. Carriers will be required to pass at least five out of seven of the FMCSA's Behavior Analysis and Safety Improvement Categories, otherwise known as BASICs. Instead of receiving an unsatisfactory, conditional or satisfactory rating, the SFD system would assign an "unfit" rating to carriers that do not meet the minimum requirement. A carrier who is given an "unfit" rating would be required to improve their operations or shut down. SFD will help keep negligent drivers and poorly maintained trucks off the road.