Wrongful Death Suit Filed Against Marriott International, Due To Death Caused By Legionnaires' Disease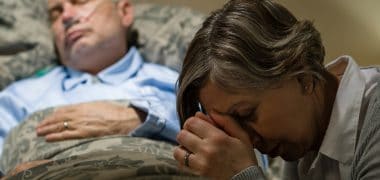 On November 1, 2012, a wrongful death suit was filed in the Circuit Court of Cook County, by the Estate of Thomas Joseph Keane against Marriott International. In August of this year, Mr. Keane and his wife celebrated their 40th anniversary with a visit to Chicago. They enjoyed a walking tour of the city and dinner at the JW Marriott Chicago hotel, where Mr. Keane contracted a bacterial infection known as Legionnaires' Disease. The disease is contracted by breathing air that is contaminated with Legionella bacteria. This bacteria was later discovered to exist in a decorative fountain in the main lobby of the hotel, which has since been removed.
Since August 14, 2012, authorities have diagnosed eight cases of Legionnaries' Disease which were contracted at this hotel, three of which were fatal.
If you need a wrongful death lawyer in Chicago, call the law firm of Cary J. Wintroub & Associates at 312-726-1021, to learn how we can help you!
For more information concerning this story see:
http://www.chicagotribune.com/health/chi-legionnaires-disease-death-marriott-20121101,0,2075364.story
http://www.huffingtonpost.com/2012/09/01/legionnaires-disease-deat_n_1848877.html