Resources for Evaluating a Potential Nursing Home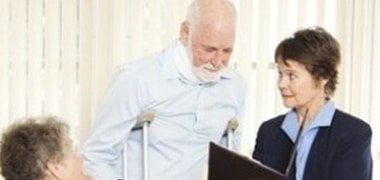 As the population of elderly adults continue to increase, so does the need for increased concern over the quality of care that is given at nursing homes and other care facilities. It has fallen upon family members and nursing home abuse attorneys to be vigilant in ensuring the safety of seniors in Chicago area nursing facilities. When searching for the right nursing home for a family member, families do have a resource in which they can turn.
Nursing Home Compare
Launched by the Center for Medicaid and Medicare Services in 1998, Nursing Home Compare can be used to evaluate nursing homes that have been certified by Medicare or Medicaid. Nursing homes that are certified through Medicare or Medicaid can be found on this website. According to a recent Kaiser Family Foundation report, approximately 15,500 nursing homes in the United States have been certified to accept Medicare or Medicaid patients.
Improved Star Ratings
Beginning in 2008, nursing homes began to be rated using a five-star system on the Nursing Home Compare website. This made the site more user-friendly because it was easier to compare nursing homes.
Prior to 2015, facilities were permitted to self-report most of the data that was used to calculate their star ratings. However, a study conducted by the Center for Public Integrity revealed that the information given was not completely accurate. For example, higher staffing levels were reported by more than 80 percent of facilities. This did not match up with cost reports submitted to the state and federal Medicaid programs.
Beginning in February 2015, the five-star rating system was modified to calculate an overall star rating based three factors:
State health inspection – The score given for this measure is calculated based on information provided on annual state health inspection reports. This information includes any deficiencies that have been found during the inspection.
Staffing measures – This score is calculated based on the nurse to patient ratio, which is a measurement of nurse hours per resident days. To be eligible for a 5-star rating, a nursing home maintain staffing levels that are equal to five stars for RNs and all nurses at the facility.
Quality measures – Using the Minimum Data Set (MDS), nursing homes are able to document information about their patients. Eleven selected measures are used to calculate the quality measure.
By comparing ratings for nursing homes when selecting a nursing home, families may be able to reduce the likelihood of nursing home abuse and having to hire a nursing home abuse attorney.