How well does crash avoidance technology work?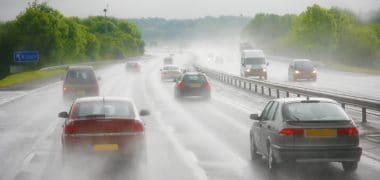 According to the Insurance Institute for Highway Safety, collision detection and mitigations work, but they come at a cost. The IIHS reports that automakers have responded quickly to improve their ratings for crash prevention with technologies that help drivers in Illinois and across the country to avoid collisions. Since 2013, the IIHS has been rating  systems as Basic, Advanced or Superior.
Preliminary ratings
In 2013 tests, a Superior rating indicated that the crash avoidance systems of the vehicles being tested significantly reduced speeds at 12 and 25 miles per hour. Although some vehicles were actually stopped, in  most cases  the technology reduced the severity of the impact. To achieve an Advanced rating, a vehicle had to be slowed by five miles per hour or more in either the 12 or 25 mph tests. A basic rating is given to vehicles with autobrake systems that only minimally reduce speed. David Ruby, chief research officer for IIHS, stated, "The advantage of autobrake is that even in cases where a crash can't be avoided entirely, the system will reduce speed." A personal injury attorney in Chicago would likely agree with Ruby that speed reduction limits property damage and reduces injuries to drivers and passengers involved in a vehicle crash.
Safety features currently available
Front collision avoidance systems let a driver know when a vehicle is becoming dangerously close to another vehicle in front using a camera, radar or laser. Braking occurs differently depending on the system. Some safety features will prime the brakes when so that they are ready to respond quickly to the driver. More complex features initiate braking without driver input. There are three additional main technologies being adopted by major auto producers and rated on their ability to prevent a vehicle collision and mitigate damages from a car crash. They include the following:
lane departure warning
side view assist, and
adaptive headlights
Officials for IIHS say that the four types of avoidance mechanisms affect about 33 percent of crashes.
Anticipated benefits
A 2011 research article in Accident Analysis and Prevention anticipated that  that forward collision technology was likely to be the most effective tool for collision prevention in any circumstance. The data stated that these systems could potentially improve the outcome of 879 fatal collisions and 66,000 injury crashes in a yearly 1.2 million collisions overall in the U.S. An estimated  395,000 collisions could be avoided with the use of side view assist. Adaptive headlights were expected to prevent 142,000 crashes per year. The study reported that lane departure prevention could play a significant role in the highest number of fatal crashes. However, a later study by HDLI stated that lane departure technology did more harm than good, although it is not yet clear why that would be so. The 2011 study estimated that as many as 1,866,000 crashes, including 10,238 fatal crashes and 149,000 injury crashes could be avoided or result in less severe damage with the help of one or a combination of the available technologies. It went on to speculate that forward collision warning systems that could detect things other than vehicles in traffic, including unmoving objects, cyclists and pedestrians, would mitigate another 3,868 potential fatalities.
Driver responsibility
A big caveat to test results and ratings for crash prevention technology remains driver competence. Warning systems are designed to alert inattentive or distracted drivers to impending danger so that they may react to prevent a crash. A personal injury attorney in Chicago knows that driver error plays a large role in many vehicle crashes. Anne McCartt, senior vice president for research at IIHS, stated, A lot depends on whether the systems work as they're designed to and then whether drivers take the right corrective actions in response."
The high price of safety
Although more vehicles are being outfitted with collision prevention tools, the most effective technology – the systems that brake autonomously —  are still mostly limited to high-end vehicles. Test groups are comprised predominantly of large and midsize luxury cars and SUVs. However, automakers including Buick, Chevrolet, Dodge and Toyota are offering collision avoidance systems such as autobrake in more moderately priced vehicles. The systems are generally optional, and, according to an article by CNN Money, they may add upwards of a thousand dollars to the sticker price of a new vehicle. Ruby recommends consumers consult the Highway Loss Data Institute's listings of vehicle crash avoidance features by make and model to decide which vehicles offer the highest level of safety at the best value. A personal injury attorney in Chicago understands, however, that consumers may not always opt for a new car or for optional features.
Ongoing studies show promise
Studies by the HLDI are confirming that forward collision avoidance technology, combined with adaptive headlights, are having the greatest real-world impact on vehicle crashes. On HLDI's database, upwards of one-fifth of the 2014 models listed offer crash avoidance technology, including autonomous braking. That number is double the number of vehicles that offered similar safety features in 2012. Warning systems are available on almost 40 percent of the 2014 listings. Clearly,  both the insurance industry and the auto manufacturing companies believe that crash avoidance technology works. It may be awhile before everyday consumers can feel the benefit of it.
Help for after a crash
Vehicle accidents can cause damages that affect their victims well into the future. If you or a loved one has suffered in a collision, a personal injury attorney in Chicago may be able to help you receive compensation for your losses.