Wrongful Death Suit Filed Against Monster Beverage Corp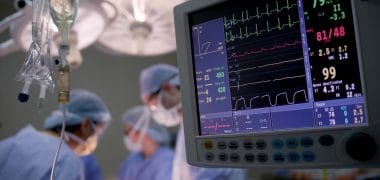 On December 23, 2011, 14-year-old Anais Fournier died of a cardiac arrhythmia, due to caffeine toxicity that had aggravated an underlying heart problem. The parents of Anais claim that their daughter went into cardiac arrest after drinking two 24-ounce Monster energy drinks on two consecutive days. The family recently filed a wrongful death lawsuit against Monster Beverage Corp, for the company's failure to warn about the dangers associated with consumption of it's energy drink. A lawyer for the family said that while Anais had been aware of her mild heart condition, her doctors had not told Anais to restrict her physical activities or caffeine use. A spokesperson for the company responded by saying that its drinks are safe and did not cause Anais' death.
In an April letter, Senator Richard J. Durbin, Democrat of Illinois, cited Anais' death and urged the Federal Drug Administraton (F.D.A.) to enforce caffeine levels in energy drinks. The F.D.A. regulates the amount of caffeine in soda or pop, becuase such beverages are considered a food. However, it does not regulate the amount of caffeine in energy drinks, because such drinks are considered a dietary supplement. In August, F.D.A. officials responded to Senator Durbin by saying that they had insufficient evidence to take action on caffeine levels in energy drinks.
If you need a wrongful death lawyer in Chicago, call the law firm of Cary J. Wintroub & Associates at 312-726-1021, to learn how we can help you!
For more information concerning this story see:
http://www.nytimes.com/2012/10/23/business/fda-receives-death-reports-citing-monster-energy-a-high-caffeine-drink.html?_r=0
http://todayhealth.today.com/_news/2012/03/21/10780958-teen-girl-dies-of-caffeine-toxicity-after-downing-2-energy-drinks?lite