When your medical device has been recalled?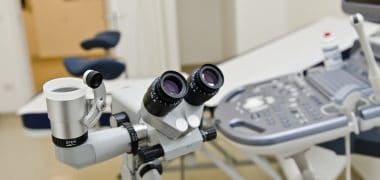 Millions of Americans undergo surgery each year to replace a defective joint or to implant a device that will help their body function properly. While many lives have been improved and saved because of these technologically-advanced devices, some implants can cause harm or even contribute to the death of the recipient. Once a problem is discovered, bad devices are often recalled in an attempt to remove them from the market, a fact known by a Chicago product liability lawyer.
According to the FDA, a device is recalled when it has been found to have a design flaw or deficiency that violates FDA standards. The Food and Drug Administration can formally demand a mandatory recall of a device or the manufacturer can voluntarily pull the item from the market in order to avoid any further problems. So how can the FDA or manufacturer reclaim a device that has been surgically implanted into a patient? The process may be costly, painful and emotionally trying. However, the patient may be entitled to receive compensation from the device recall.
Device testing
The FDA is responsible for approving medical products that are released onto the market. When a recall occurs, people may wonder how a defective medical device was approved in the first place. Recipients of a new knee or hip may be surprised to find out that their devices were not rigorously tested for safety.
The premarket approval process requires the manufacturer to prove that their product is safe for public use. However, the 501k process, which may be used as an alternative for the premarket approval process, allows certain medical devices to be released to the public without proving that the product is safe and effective. According to Consumer Reports, manufacturers can pay the FDA a user fee, submit the proper paperwork and have their product released to the masses. Devices are actually tested after they are surgically implanted into patients. As a result, many patients have become severely injured, permanently disabled and have even died because of the defective devices.
Changes in medical device recalls
Many people are not aware if they have a recalled medical device. The task of informing patients that a device has been recalled has traditionally been left in the hands of the physician. A Chicago product liability lawyer knows that if the physician has retired or passed away, patients may never be warned of the devices' dangers. A new process implemented by the FDA requires manufacturers to assign unique device identification numbers to high-risk devices. This will help track specific devices in the case of a recall or adverse event. The FDA hopes that the UDIs will help physicians identify which patients are involved in the recall and alert them quickly.
Even when patients are informed that their medical device has been recalled, they still have to go through another surgical procedure to have the faulty device removed and replaced. These patients may want to consult with a Chicago product liability lawyer to discuss their legal options regarding the recall.