When Personal Injuries Involve Children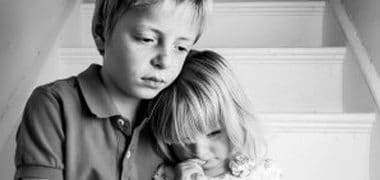 According to a report by the Centers for Disease Control and Prevention (CDC), more than 12,000 children in the United States age 19 or younger lose their lives due to unintentional injuries each year, and another 9.2 million are treated in emergency medical facilities for injuries that, thankfully, are not fatal.
No parent wants to experience the horror that can be involved when their child is severely injured, and understandably, any parent would want justice when their child is injured due to the negligence or recklessness of another person. Fortunately, an injured child has the right to compensation for things like pain and suffering, permanent disability and severe injury that is suffered. Additionally, oftentimes parents have a separate right to obtain compensation for medical expenses and other monetary damages that result from the injury. A personal injury lawsuit for an injured child, however, is different than an adult's.
What Parents Should Know About Children's Personal Injury Claims
When a child is injured due to the actions or negligence of another, the law has created unique rules about compensation and liability. Parents who are considering filing a personal injury lawsuit for an injured child should familiarize themselves with these special rules in order to have a better understanding of what to expect.
Children Cannot File Their Own Claims
In Illinois, children under the age of 18 are not allowed to file their own personal injury claims, so parents or legal guardians are allowed to negotiate claims on behalf of their injured children. While the personal injury claim must be filed in the name of the injured child, parents also have the right to file a claim in their own names to obtain compensation for monetary expenses incurred.
Trespassing
Although, in most cases, it is very difficult for an adult to obtain compensation for an injury that resulted while the victim was on property he or she did not have permission to be on because the act of trespassing releases liability of the property owner, in children's cases, things are viewed differently. If the property owner was aware of a possible danger on the property and also knew of the risk of children gaining access to the property but failed to take adequate measures to prevent trespassing, the property owner can be held liable.
Negligence
In adult personal injury suits, if it can be proven that the injured party was at least in part negligent when the accident occurred, the victim's compensation is awarded in relation to the amount of that party's negligence. When children are involved, however, the process can be significantly different, depending on the injured child's age and mental capacity. A young child, for example, cannot be held liable for his or her actions that result in injury because a child of a young age typically does not understand risks or behaviors that might be associated with personal injuries.
Types of Compensation
Since children are not responsible for paying their own medical expenses and other monetary damages that may result from personal injuries, those types of compensation are typically awarded to the parents or legal guardians. Likewise, since a child is not expected to support himself by working, current lost wages are typically not awarded. When the injury sustained results in permanent disability that will affect the child's ability to work after becoming an adult, however, compensation for future lost wages is sometimes awarded. Additionally, when parents are required to miss work to care for an injured child, they can sometimes be reimbursed for their own lost wages. In most cases, injured children can obtain compensation for:
Disfigurement or Permanent Disability
Mental Anguish
Pain and Suffering
Guardian Ad Litem
In some situations, the court may decide that it is in the injured child's best interest to appoint a Guardian Ad Litem to represent the child in terms of compensation. Especially when the child is expected to receive large sums of money, a judge may decide that a Guardian Ad Litem is necessary.
Prevention of Childhood Injuries
As parents and caregivers, it is wise to become familiar with the potential for childhood injuries in order to help prevent them. According to the CDC, the most common causes of serious childhood injuries and fatalities include:
Falls are the leading cause of injuries sustained by children between the ages of 0 and 14. In fact, falls account for an alarming 2.8 million emergency room visits by children in this age group each year, and for children under one year of age, falls are responsible for 50 percent of nonfatal injuries.
Animal bites account for a significant number of childhood injuries as well, and younger children are especially at risk.
Among children 14 years of age and younger, drowning is the second leading cause of accidental related fatalities.