Study: Size and age of vehicle may play important role in teen crashes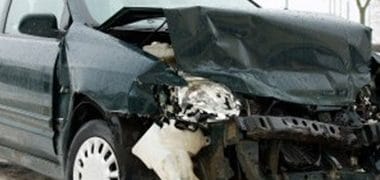 The Insurance Institute for Highway Safety reports that teenagers drive less than all other age groups except the elderly, yet their accident and fatality rates are among the highest in the nation. While a car accident lawyer Chicago would not find this surprising, researchers are constantly trying to determine why the disparity exists.
A new study found in the journal Injury Prevention may give new insight into the issue. The Los Angeles Times reports that the study focused on the types of vehicles that teens drove when they were in collisions and the severity of those accidents. Using the Fatality Analysis Reporting System, a national fatal crash records database, researchers from the Insurance Institute for Highway Safety in Arlington, Virginia, were able to analyze a four-year stretch of data from 2008-2012 for accidents involving drivers between the ages of 15 and 17, and those aged between 35 and 50.
Study results
The results indicate that the size and age of a vehicle could have a significant outcome on the results of an accident. The study found that teen drivers who were involved in fatal accidents were 46 percent more likely than those in the other age group to be driving small or mini cars. Additionally, fatal teen crashes were 10 percent more likely to happen in cars that were 6 to 10 years old, and 17 percent more likely to be driving cars that were 11 to 15 years old. Adults were more likely than teens to be driving the heavier, more crash resistant pickups, minivans and SUVs. A car accident lawyer in Chicago is aware that these types of vehicles may absorb more force in a wreck and leave the vehicle occupants with fewer or less severe injuries.
Parents should focus on safety
One of the main reasons for the difference in fatality rates is that newer cars usually include safety features that are specifically designed to prevent crashes or reduce any damage they may cause. In order to keep their children safer on the roads, parents should consider having them drive in cars with more updated safety features. One key system, the electronic stability control, was not even mandated by the National Highway Transportation Safety Administration until 2012 so it is often omitted from earlier models. This system prevents accidents by electronically monitoring the car's steering control. If a motorist loses traction, it automatically applies the vehicle's brakes to help the driver regain control.
Additional features that parents should consider include airbag systems and four-cylinder engines. These engines have limited acceleration capabilities that may keep a teenager from excessively speeding, getting into an accident and causing injury to others. Those who have been injured in a motor vehicle accident should contact a car accident lawyer in Chicago for a review of their matter.