Rental car companies should be required to repair vehicles under defect calls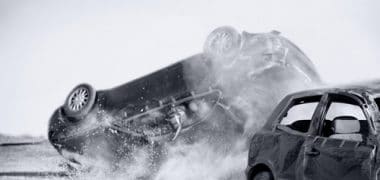 Illinois residents should be able to feel safe when they get in their cars for a quick jaunt to the store or a road trip across the state. However, every year, millions of cars are recalled for potentially dangerous defects. Repairs are the responsibility of the manufacturer and the dealerships, but when the cars are not taken in to be fixed, they create hazards for everyone on the road.
Any auto accident attorney in Chicago believes that rental car companies should also take the safety of their customers seriously. Unfortunately, current law does not require these businesses to pull recalled vehicles from their fleets or divulge the recall status to those who rent the automobiles.
The Raechel and Jacqueline Houck Safe Rental Car Act of 2013
Lawmakers have been working to pass a bill that would result in the grounding of these vehicles until repairs are made. The Congressional Budget Office lists this legislation as the Raechel and Jacqueline Houck Safe Rental Car Act of 2013, named after two girls who were killed in a fatal car crash caused by an unrepaired safety recall. The original bill was introduced in 2011 but did not receive enough support in the Senate.
The bill states that rental car companies with fleets larger than 5,000 must pull all automobiles with recalls within 48 hours of receipt of the notice. Smaller companies would have 24 hours to respond to the recall notices. In some cases, manufacturers list safety measures that companies could take while waiting for the parts to become available. An auto accident attorney in Chicago is aware that as long as these steps are taken, the cars would continue to be rented. The National Highway Traffic Safety Administration would enforce compliance.
Support and opposition
The American Car Rental Association supports the bill, and most of the large rental car companies have already complied with its requirements to promote safety for their customers. These include the following:
The Hertz Corporation
Enterprise Holdings
Avis Budget Group
National Car Rental
Dollar Thrifty Automotive Group
While all rental car companies and manufacturers agree that safety is a priority, there are some opponents of the bill's passage. One argument states that the bill must be revised to prevent rental car companies from suing manufacturers for lost revenue. Some opponents believe that not all recalls present immediate safety hazards and should not be treated equally.
At this time, lawmakers are doubtful that the bill will pass. If it does not, they plan to include it in a larger piece of future legislation. Consumers can protect themselves by checking the list of vehicle recalls available online at www.safecar.gov. Until companies are required by law to provide full disclosure, any individual renting a vehicle without first doing research may be at risk of serious injury or death.
Car accident victims often sustain serious injuries. An auto accident attorney in Chicago may be able to provide legal advice on the best way to proceed when a defective rental car is involved in a crash.