Protecting loved ones from nursing home abuse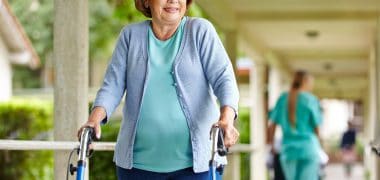 Senior citizens are a vulnerable population. Physically frail and unable to defend themselves, thousands of nursing home residents are abused each year. After a comprehensive study performed by the Special Investigations Division of the House Government Reform Committee, it was found that 30 percent of U.S. nursing homes have been cited for nearly 9,000 cases of abuse over a two-year period. Families of elderly nursing home residents in Illinois should be on the lookout for typical signs of abuse, so they can stop the situation before it becomes deadly.
Identifying the types of abuse
Not all nursing home abuse is physical. Neglecting to provide adequate care to meet a person's basic needs, such as food, health care, hygiene, shelter or protection, is also considered abuse, according to the National Center on Elder Abuse. Emotional abuse occurs when a person is verbally berated or made to fear another individual through violent language. Sexual abuse, abandonment, medication overdoses and exploitation of a vulnerable elder are forms of nursing home abuse as well.
Signs of elder abuse
People who are able to spot the signs of abuse can take action in putting a stop to the tragic acts, and hold those responsible accountable for their actions. The NCEA reports the following as common signs of elder abuse:
Untreated bedsores, poor hygiene.
Malnutrition, dehydration or unusual weight loss.
Unexplained withdrawal from normal hobbies and activities, sudden depression.
Unexplained bruises, burns or abrasions.
Unexpected change in finances.
Torn, bloody or stained clothing.
It may be hard to identify signs of elder abuse initially, as some of the key signs, such as emotional withdrawal and weight loss, may be misinterpreted as symptoms of dementia or other mental illnesses. Family members are encouraged to question nursing home staff about the care of their loved one.
A woman started questioning her mother's nursing home staff after the elderly woman with dementia contracted multiple bruises, injuries and two black eyes, according to a CBS News report. She placed a hidden camera in her mother's bedroom clock, and found at least two nursing aides who was verbally mocking her, pushing and slapping her. The woman filed a lawsuit against the nursing home for abuse and negligence.
What can be done?
The Illinois Act on Aging and the federal Older Americans Act work together to provide a better quality of life for nursing home residents. The Long-Term Care Ombudsman Program helps by facilitating complaints made by nursing home residents and ensuring that residents' rights are upheld. Family members that feel as though their loved one is not receiving the medical attention and care that they deserve can contact the Senior Helpline or speak to a personal injury attorney to find out their options.