Premises Liability & Property Ownership: Making it Open and Obvious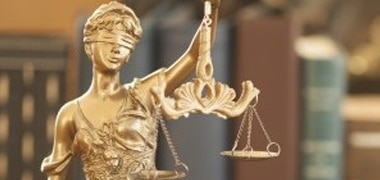 Property ownership is a significant responsibility and property owners are responsible for maintaining their property in such a way that entrants to the property can expect a reasonable degree of safety when they enter. This is known as premises liability, and the way courts are determining whether a property owner is at fault in a slip and fall accident requires proving that a landowner has violated this duty to entrants.
The first task of the court is to determine whether or not a property owner could reasonably foresee an injury occurring. In Illinois, the law states that a property owner can foresee an injury occurring if they don't exercise reasonable care in preventing the injury. For example, it is considered obvious that ice accumulation on the sidewalk in front of the entrance to a storefront is a safety hazard. Thus, failing to remove it when discovered is not exercising reasonable care of the property.
In Illinois, there are two exceptions known as the distraction and deliberate encounter exceptions that a Chicago slip and fall lawyer must consider. Under the distraction exception, a property owner cannot be held liable should a distraction be found to be at fault for a slip and fall. Under the deliberate encounter exception, a property owner is not liable should an entrant deliberately seek out the danger.
While it seems straightforward, the Illinois House of Representatives is considering legislation that would amend this section of the law. Under proposals submitted by Representative Jack Franks, HB 1441 would remove the open and obvious exceptions from determining a property owner's duty. Removing these exceptions would make it difficult for property owners to seek either pre-trial dismissals, or obtain favorable summary judgments.
Representative Franks initiated this move in the wake of the Illinois Supreme Courts decision in Bruns v. City of Centralia. The 2014 case focused on a trip and fall accident that occurred when the plaintiff fell as she walked across an uneven sidewalk. In her case, she argued that the City owned a duty of reasonable care and that failing to inspect or repair the sidewalk created dangerous conditions which led to her injury. In their defense, the City argued that it was obvious the sidewalk was in a state of disrepair. They further argued that she had seen the point where she fell multiple times before and was thus well aware of the danger.
The trial court granted the City summary judgment, however, the appellate court determined that it was reasonably foreseeable that failure to maintain the sidewalk could result in injuries similar to the injuries Bruns suffered. When the case was put before the Illinois Supreme Court, they sided with the trial court and affirmed the summary judgment. It was their determination that while Bruns argument that she was looking at the doors and steps of the clinic she was entering, this distraction was not sufficient enough distract her attention from the defective sidewalk.
This is an important distinction because it sets precedent that will narrow the definition of what courts will consider to be legitimate distractions. Citing Bruns, the courts have ruled in cases including Whittinghill v. Starbucks Corp. that-self created distractions such as taking a cell phone call are not sufficient to hold a property owner liable for a plaintiff's injuries when the danger was obvious. Representative Franks and many legislators believe these rulings create conditions that make it far too easy for property owners to obtain summary judgment.
Another issue the courts must determine is that of deliberate encounter. In cases such as Lucasey v. Platner, the courts have determined that even if a person must enter a potentially dangerous situation in the performance of their job responsibilities, it is the entrant's responsibility to take reasonable care and precautions to mitigate or eliminate any potential risk. In the case of Lucasey, a real estate appraiser who slipped on a retaining wall during an inspection, the court ruled that the danger posed by the conditions he faced was open and obvious. Thus, the property owner was not held liable for injuries sustained even though prevailing conditions and sun glare obscured the retaining wall from Lucasey's line-of-vision.
Should Representative Franks proposed legislation become law, it would render both Bruns and Lucasey moot. Most importantly, HB 1441 would limit the court's ability to grant summary judgment for property owners and instead place the ability to decide whether a property owner is at fault into the hands of a jury. Doing so would eliminate the loopholes the open and obvious exceptions present, and that property owners exploit when they fail to properly maintain and care for their property. This will make it considerably easier for Chicago slip and fall lawyers to bring their cases to trial rather than have them dismissed.