Do I have a personal injury claim if I slipped and fell on ice in a parking lot?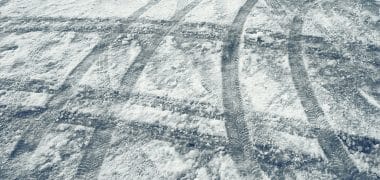 Generally, property owners have no duty to remove "natural accumulations" of ice from their property. However, one may recover damages for falls on icy sidewalks or parking lots, if one can prove that the negligent design or maintenance of the underlying pavement caused an "unnatural accumulation" of ice.
In order to successfully prove such a case, one must prove the following: a) there was an unnatural accumulation of ice on the property, which presented an unreasonable risk of harm to people on the property; b) the property owner knew, or in the exercise of ordinary care should have known, of both the condition and the risk; c) the property owner could reasonably expect that people on the property would not discover or realize the danger, or that they would fail to protect against such danger; d) the property owner was negligent; e) the plaintiff was injured; and f) the property owner's negligence was a proximate cause of the plaintiff's injury.