Jury Finds Doctor Not Liable for Fatal Crash of Patient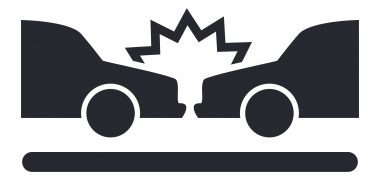 In 2010, 85-year-old Lorraine Sullivan drove her vehicle, accompanied by her longtime partner, William Powers, when she suddenly turned into the path of an oncoming car and crashed her vehicle. While Ms. Sullivan survived the crash, Mr. Powers died of his injuries six weeks later. Mr. Powers family sued Ms. Sullivan's doctor, Arthur Daigneault, alleging that Dr. Daigneault had a duty to take necessary measures to have Ms. Sullivan's driver's license revoked after diagnosing Ms. Sullivan with dementia.
Dr. Daigneault argued that Ms. Sullivan's condition was mild enough that it did not impair her ability to drive and did not warrant his reporting of the same to authorities. After thirty minutes of deliberation, a California jury agreed with Dr. Daigneault, finding that the doctor did not violate the standard of care owed and that he bore no responsibility for the death of Mr. Powers.
Although disappointed with the jury verdict, the victim's son took comfort in the attention that this case brought to an issue confronting many families. When elderly drivers develop conditions that impair their driving abilities, they can be extremely reluctant to give up a freedom that they have long enjoyed and continue to enjoy. However, this case raises the question as to when a doctor or family member is obligated to take action to revoke that freedom. When it is clear that health conditions have made such drivers a danger to themselves and others, the question is easily resolved. However, often the facts aren't quite so clear…
If you need a wrongful death lawyer in Chicago, call the law firm of Cary J. Wintroub & Associates at 312-726-1021, to learn how we can help you!
For more information concerning this story, see:
http://articles.latimes.com/2012/sep/07/local/la-me-0907-elderly-drivers-20120907
http://www.elderlawanswers.com/resources/article.asp?id=10005&section=4