Jury Awards $90 Million to Parents of Teen Struck While Crossing Street to Reach School Bus Stop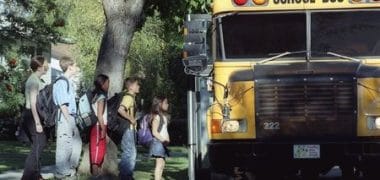 On September 1, 2009, thirteen-year-old Ashley Davis was struck and fatally injured by a Lincoln Continental, as she crossed a busy roadway to reach her school bus stop. Her parents sued the Prince George's County Board of Education, in Maryland, for its failure to provide safe and adequate transportation for its students. Specifically, the Complaint alleged that: "The Board of Education…negligently failed to provide a safe bus stop for students who resided on the north side of Brinkley Road including the Plaintiff."
It further alleged that: "The Board knew or should have known that it was dangerous for students…to have to cross Brinkley Road…" At trial, the family introduced evidence that the Board of Education had a policy which required that all children be picked up on their own side of the street. Notwithstanding, the family proved that overcrowding on buses and changes to bus stop locations caused the school system to disregard this policy, which was a proximate cause of Ashley's death.
The jurors awarded $13,000 to Ashley's family for her funeral expenses and her own pain and suffering. Also, they awarded about $50 million to her mother and $40 million to her father, relative to their respective wrongful death claims. The school system expected to bring a motion before the trial judge to reduce the damages and/or appeal, since under Maryland Law, the liability of governmental entities acting wihout gross negligence or malice may not exceed $200,000. While the jury did find the school system negligent, it did not find that it acted with gross negligence or malice.
If you need a personal injury lawyer in Chicago, call the law firm of Cary J. Wintroub & Associates at 312-726-1021, to learn how we can help you!
For more information concerning this story, see:
http://www.nbcwashington.com/news/local/Jury-Awards-Family-of-Teen-Struck-by-Car-90-Million-From-Prince-Georges-County-Public-Schools-203322441.html
https://www.washingtonpost.com/local/education/jury-awards-90-million-in-prince-georges-county-wrongful-death-case/2013/04/14/83f84644-a231-11e2-be47-b44febada3a8_story.html