How does the Illinois Wrongful Death Act apply to car accidents?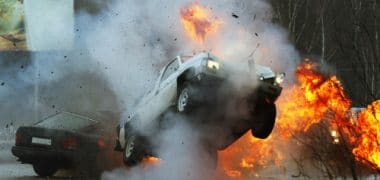 Every state has a law regarding the death of an individual that is caused by the negligent actions of another. The Illinois Wrongful Death Act specifies that, when a wrongful act or negligence of an individual or corporation leads to the death of another, the victim's family member may file a claim against the responsible party.
Illinois law states that a wrongful death suit is an option when an individual dies because of injuries sustained in a motor vehicle crash. An injury lawyer in Chicago is typically aware that the claim can be filed against any party or parties who are fully or partially responsible for causing the collision.
Who is responsible in a car crash?
Motor vehicle crashes can be initiated by a number of different factors. The driver of the vehicle may be at fault due to distraction, aggressive driving or some other negligent or illegal driving behavior. The manufacturer of the vehicle could also be responsible for a collision if a faulty component or design flaw triggers the crash. An accident could even be caused by more than one factor.
An injury lawyer in Chicago may note that if the victim of the crash is partly at fault, then the court must determine the percentage of each party's responsibility before awarding compensation. If the defendant is more than 50 percent at fault, then that individual or corporation must pay the amount the court rules.
Who can receive compensation?
The law is very specific about who is able to sue in the case of a wrongful death. If the victim of the accident brought a legal action against the party that caused the collision, but dies afterward as a result of the physical harm, the family cannot file a wrongful death claim. When a family member or representative files a suit after the victim's death, the court can only award compensation to the victim's next of kin. This means those who are nearest in degree of blood relationship.
The surviving spouse is the first beneficiary in a wrongful death suit, according to the law. The amount of compensation may be limited if the relationship was troubled or if the couple was separated. If there is no spouse, then children, including those who are adopted, receive the award. Cases that involve multiple children with different mothers or fathers can easily become complicated when determining the amount of compensation based on loss of financial and emotional support and other factors. When there are no children, a parent, brother or sister of the deceased may be the beneficiary.
The complicated nature of determining fault and next of kin often requires an in-depth familiarity with the Illinois legal system. An injury lawyer in Chicago may be able to help bereaved family members to receive compensation for grief, sorrow and mental anguish, as well as loss of financial support and quality of life.