Hot Dog Maker Must Answer To Minnesota Court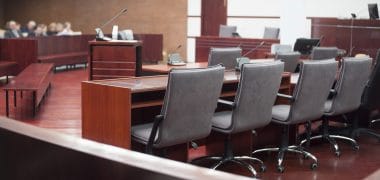 Hebrew National, the hot dog maker whose advertising slogan is: "we answer to a highter authority", is being sued for fraud by eleven people who claim that the company's products aren't completely kosher. A spokeswoman for the company has responded to the allegations, by stating: "we stand behind the quality of Hebrew National and its kosher status." Specifically, the plaintiffs allege, among other things, that Hebrew National and its parent company failed to meet the requirements needed to label their products as 100% kosher.
They further allege that the company responsible for supervising the kosher slaughtering process fired or transferred employees who complained that the meat was not kosher. The plaintiffs are seeking damages and a court order prohibiting the companies involved from any further fraudulent labeling.
For more information, see: http://newsfeed.time.com/2012/06/19/hebrew-nationals-hot-dogs-arent-actually-kosher-claims-lawsuit/#ixzz1yGgEZ8g6 or http://news.yahoo.com/blogs/sideshow/hebrew-national-kosher-hot-dogs-lawsuit-150637079.html.