Family of NHL "Enforcer", Derek Boogaard, Files Wrongful Death Suit Against the NHL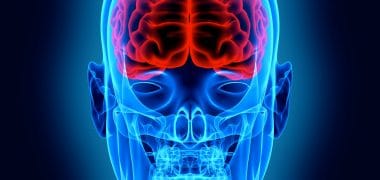 Derek Boogaard was drafted by the Minnesota Wild in 2001. His unofficial role on the teams for which he played was that of an "enforcer," meaning, a player that responds to violent play by the opponent. In 277 regular season games, he was involved in at least 66 on-ice fights and had accumulated 589 penalty minutes.
On May 13, 2011, Boogaard died from an alleged accidental drug overdose. A post-mortem examination demonstrated that Boogaard suffered from chronic traumatic encephalopathy ("CTE"), a degnenerative brain disease caused by concussions and other forms of head injury. His family has filed a wrongful death lawsuit against the National Hockey League ("NHL"), alleging that the NHL knew or should have known that players with brain damage are more susceptible to drug addiction, and that "enforcers" had a greater risk of developing addiction to prescription medications.
The suit alleges that in the 2008-2009 season alone, Boogaard was given 1,021 pills by NHL team doctors. Moreover, in a mere two-week period, he received about 150 pills of the prescription drug oxycodone. Subsequent to that time, Boogaard developed an addiction to prescription medications, which ultimately led to his death. In a statmenet issued by her attorneys, Boogaard's mother said: "He was there protecting his teammates at all costs, but who was there to protect him?" She further stated: "It is my hope that this suit will bring more awareness to what really happened to our son, to see the so very wrong handling of drugs that he was given by the people that we entrusted our son to…"
If you need a wrongful death lawyer in Chicago, call the law firm of Cary J. Wintroub & Associates at 312-726-1021, to learn how we can help you!
For more information concerning this story see: http://articles.chicagotribune.com/2013-05-13/sports/chi-derek-boogaard-nhl-lawsuir-20130512_1_derek-boogaard-wrongful-death-lawsuit-brain-damage