Defensive Medicine Linked to Fewer Malpractice Claims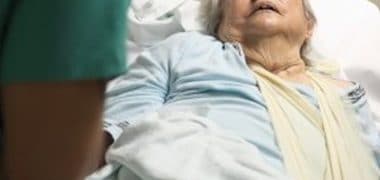 According to a recent study by the British Medical Journal (BMJ), physicians who spend more time, money and use more resources on patient procedures and tests are typically at a lower risk of being sued for medical malpractice. The study was conducted by researchers from the University of Southern California, Harvard Medical School and Stanford University.
Most medical doctors in the United States already use defensive medicine, which is defined as any medical care that is provided to patients in order to reduce the risk for medical malpractice lawsuits instead of to provide further diagnosis or treatment. In fact, a study by Jackson Health Care, the third largest health care staffing agency in the U.S., a whopping 75 percent of physicians admit that they order more tests, procedures, referrals and medications than are medically needed simply to avoid malpractice claims.
While the United States is continuously relying on medical doctors to help cut frivolous spending in the health care industry, many physicians are under the impression that doing so would raise their risk for malpractice liability. This often gives them financial incentive to spend more and use more resources. Before this study was conducted, there was no evidence that defensive medicine had an impact on malpractice claims. While legislators are trying to eliminate incentives that might tempt physicians to spend more, the findings of this study will likely act to confirm the physicians' beliefs, causing them to continue spending.
Defensive Medicine and Malpractice: Details of the Study
The study focused on all hospital admissions in the state of Florida between years 2000 and 2009 and the malpractice history of each attending medical doctor of record to evaluate whether doctors who spend more on medical care are at a lower risk for facing medical malpractice claims. The study included 24,637 physicians, 154,725 physician years, and 18,352,391 hospital admissions, and during that period there were 4342 medical malpractice claims. In addition to general surgery, there were six specialties studied.
General surgery
General surgery sub-specialty
Internal medicine
Internal medicine sub-specialty
Family medicine
Pediatrics
Obstetrics and gynecology
The study revealed that medical doctors who spent more on patient care were significantly less likely to be sued. For example, a general surgeon who practiced defensive medicine resulting in average costs of $52,000 per patient only has approximately a 0.4 percent chance of experiencing a medical malpractice suit, while a general surgeon whose costs averaged $25,000 per patient has an alarming 2.3 percent chance. Authors of the study, however, admit that the findings are inconclusive, because they did not investigate whether the increased spending was due to defensive medicine.
Since diagnostic errors are the leading cause of medical malpractice lawsuits in the United States, it is very likely that increased diagnostic testing and more in depth consultations could lead to fewer diagnostic errors, which would mean fewer malpractice claims.
What the Experts Say About Defensive Medicine and Reducing the Risk of Malpractice
Dr. Lauren Demosthenes, who is an assistant professor at the University of South Carolina's School of Medicine, doesn't agree with using defensive medicine to reduce the risk of medical errors and malpractice cases. She offers another solution instead. Demosthenes believes that many malpractice occurrences stem from miscommunication and misunderstandings. Her strategy is to focus more on improving communication between physicians, nurses, patients and other care providers.
Dr. Hemal Kanzaria agrees with Demosthenes. As an assistant professor of emergency medicine at UC San Francisco, Kanzaria has studied over-testing, a form of defensive medicine, in emergency departments. He believes that involving patients about the decisions pertaining to their health care and treatment options is more effective than defensive medicine in lowering the risk for malpractice. According to Kanzaria, studies have shown that patient involvement often leads to fewer procedures and tests without sacrificing the quality of patient care.
The True Cost of Defensive Medicine
When medical doctors order medications, tests and other procedures that are not clinically necessary, the costs involved can be astounding. According to BioScience Valuation, which is a health care economics firm, a study in 2010 revealed that approximately one in four health care dollars is attributable to this type of defensive medicine, and defensive medicine costs consumers an estimated $487 billion annually. Unfortunately, these higher medical costs are mostly absorbed by higher insurance premiums, higher co-pays, and higher insurance deductibles.
In addition to the monetary costs involved with defensive medicine, there are dangerous health risks as well, because many of the unnecessary tests and procedures come with risks and side effects. The CT scan, for example, like many other diagnostic tools, comes with very significant health risks. One study revealed that the CT scans conducted in the year 2007 with eventually be responsible for an estimated 29,000 case of cancer in the future.