Class Action Lawsuit Alleges Silver Cross Hospital Forces Personal Injury Patients to Pay Higher Fees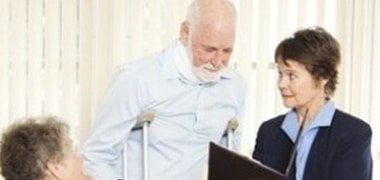 A number of hospital and physicians have employed a long-standing practice of exploiting personal injury settlements to obtain higher fees from patients. By placing medical liens upon personal injury claims, these healthcare providers forced patients to pay higher fees, even though these providers were bound by agreements with health insurance companies, which required them to accept lower fees. Such medical liens prevented personal injury attorneys and their clients from disbursing settlement or judgment proceeds, until the medical lien was released by the healthcare provider or by a judge.
However, a recently filed class action lawsuit challenges this practice. It alleges that Silver Cross Hopsital engaged in this conduct and attempted to seize more money than it was entitled to receive. The lawsuit alleges that although Silver Cross Hospital had previously accepted payment in full by United Healthcare of $5,957.15, it placed a lien for the full amount of its bill, or $18,129.50, on Mr. Falls' personal injury claim. Therefore, when Mr. Falls obtained a settlement of $85,000.00, Silver Cross Hospital attempted to obtain payment in full of its bill from the personal injury settlement, contrary to the contractual and lesser amount that it was obligated to accept. At this point, Silver Cross Hospital has either returned the United Healthcare payment or it is prepared to do so in lieu of receiving $18,129.50 from the personal injury settlement. In addition to wrongfully cutting into Mr. Falls' settlement, this Silver Cross Hospital practice diminishes the value of the health insurance that was paid for by Mr. Falls, said Mr. Falls' lawyer.
If you need a personal injury lawyer in Chicago, call the law firm of Cary J. Wintroub & Associates at 312-726-1021, to learn how we can help you!
For more information concerning this story, see: Chicagobusiness.com