City Reaches Tentative Settlement in Traffic Death of Four-Year-Old Girl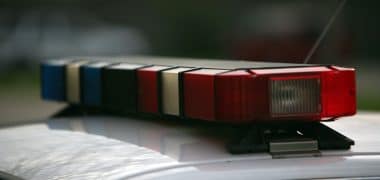 On May 20, 2006, four-year-old Maya Hirsch had been crossing Lincoln Park West, accompanied by her mother and five-year-old brother. Suddenly, a vehicle rolled through a nearby stop sign and struck the three family members, as they walked within a crosswalk. The collision threw Maya's mother and brother to the street, pulled Maya underneath the car and dragged her about four car lengths. Paramedics rushed Maya to Children's Memorial Hospital where she later died from her injuries.
Although the driver of the vehicle, Michael Roth, fled the scene, witnesses helped the police track down Mr. Roth. When police confronted Mr. Roth at his home, he denied having driven his vehicle that day. However, witnesses later identified Mr. Roth as the driver in a police station lineup. In 2008, Mr. Roth died in prison, while serving an eight-year sentence for fleeing the scene of an accident.
On July 23rd, an assistant corporation counsel for the City of Chicago advised aldermen that: a) the stop sign at the location was at least two inches shorter than the seven-foot height required by city statute; b) the crosswalk hadn't been painted for six years prior to the accident; and c) a no parking zone began closer to the stop sign than permitted by statute. In light of the City's negligence and the damages that were caused, the City Council Finance Committee recommended that a settlement of $3.25 million be paid to the Estate of Maya Hirsch. The full City Council will consider the settlement on July 25th.
Since Maya's death, the City of Chicago has passed a crosswalk law which requires drivers to stop for pedestrians in crosswalks. Furthermore, it has announced a goal of reducing pedestrian fatalities to zero by 2020.
If you need a car accident lawyer in Chicago, call the law firm of Cary J. Wintroub & Associates at 312-726-1021, to learn how we can help you!
For more information concerning this story, see: http://articles.chicagotribune.com/2012-07-23/news/chi-city-to-pay-325-million-in-traffic-death-of-maya-hirsch-age-4-near-lincoln-park-zoo-20120723_1_pedestrian-safety-million-in-traffic-death-danit-steinbach-hirsch