City of Chicago Settles Case for $6.25 Million, Involving a Pedestrian Injured by a Drunk City Worker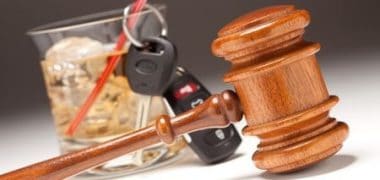 Richard Chang sustained brain damage when a drunk City worker struck him, as he walked upon a Gold Coast sidewalk on a Saturday afternoon. The City of Chicago recently agreed to settle his personal injury case, in the amount of $6.25 million. While seven people were injured on May 21, 2011, Mr. Chang suffered the worst of those injuries, when Dwight Washington's Ford F-150 pick-up truck jumped a curb and hit him and other nearby pedestrians.
At the time of the accident, Mr. Washington was working as a laborer for the City of Chicago, Department of Streets and Sanitation. It was later discovered that Mr. Washington had a blood-alcohol level of more than twice the legal limit and that Mr. Washington had an open bottle of brandy on the seat next to him, as he operated his vehicle. While Mr. Chang's case has come to a conclusion, there remain four pending lawsuits that were filed by other pedestrians who were injured in that accident, which the City of Chicago has yet to resolve.
If you need a car accident lawyer, call the law firm of Cary J. Wintroub & Associates at 312-726-1021, to learn how we can help you!
For more information concerning this story see:
http://www.suntimes.com/16929628-761/city-to-pay-625-million-to-pedestrian-hit-by-drunk-city-worker.html